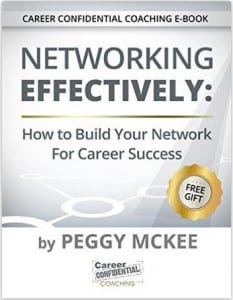 Do you hate networking? Do you want to learn how to network more effectively in less time?
Networking Effectively: How to Build Your Network for Career Success is now on Amazon!
It shows you how fast and easy it is to build a quality network that will benefit you many times throughout your career. Discover:
• How to Network Genuinely and Authentically Without Painful Small Talk
• Who Should Be In Your Professional Network (It's More Than You Think)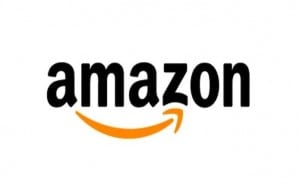 • How to Keep Your Network 'Fresh' So It's Easy to Tap When You Need It
• How to Reach Out to People You Haven't Spoken to In Years Without Any Awkwardness
• What to Do If You Resigned (or Were Asked to Leave)
• What to Say to Everyone in Your Network (Includes Sample Emails)
• How to Grow Your Network by Leaps and Bounds
• How to Network on LinkedIn Without the Mistakes Most People Make
• How to Manage Aggressively Growing Your Network If You're an Introvert
PLUS – Download a Free Worksheet to Kickstart Your Networking Success!
In just a few minutes, you'll know how to network like a pro.
It has a BONUS SECTION, too: How to Work with Recruiters!
This is NOT just for job seekers…EVERYONE needs this book!
Get your copy today – Networking Effectively – Amazon
Do you have something interesting about medical sales to share?
If you can provide great content on medical sales, medical sales management, or medical sales and marketing, I would love to post your articles on my blog!
It will give you some great Google juice–we have 100,000 readers.
If you are actively working in medical sales, some insightful commentary from you about the field could help establish you as a Subject Matter Expert and contribute to your career advancement.
General info on medical sales, management, or marketing would be fantastic, as well as niche articles on medical devices, pharmaceutical, clinical diagnostics, laboratory sales, imaging, medical software, or healthcare IT, to name a few.
If you have a great idea for an article, contact me at: 
Peggy@PHCConsulting.com
Subject: PHC Article Idea
I can't wait to hear from you!
Question:  What can a career coach do for you?
Answer:  Get you HIRED—even in the face of big obstacles
Learn more about Career Coaching here:  http://www.phcconsulting.com/WordPress/career-coaching/
I wanted to share with you a few stories of the huge rewards others have experienced from using a career coach (me):
An executive told his wife to get ready for cutbacks, because he'd been searching for months and it looked like he would have to take a pay cut to get hired.  Within 24 hours of taking my advice, he found a great job at a $7B company within minutes of his house.  He didn't even know the company was there!  His offer was equal to what he made before. 
A tremendously talented woman could not get past the first interview with any company.  Her confidence was taking a beating.  Just a few minutes into our conversation, I realized she was saying things in the interview that made her seem weak.  I showed her how to speak from a position of strength, and she got a wonderful job offer in her next interview.
One COO wasn't using his network effectively—I had him send one simple email out to 600 people on his list and he got 50 responses with viable options.  He was THRILLED.
How can I coach YOU to success?  
Your Job Search?
Click Here =>  http://www.phcconsulting.com/WordPress/job-search-skills/
Interviews? 
Click Here =>  http://www.phcconsulting.com/WordPress/interview-coaching/

Craft a Positive Story About a Negative Situation?
Click Here => http://www.phcconsulting.com/WordPress/need-a-story/

Set up some time with me.  I'd love to work with you.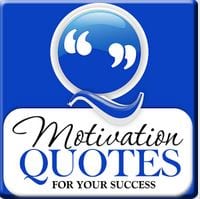 We've launched an awesome new app: Motivation Quotes for Your Success
This is a perfect app to help you stay motivated in your job search, but it will also take you beyond the job hunt. It has quotes to motivate and inspire you in everything you do for an entire year.
Here's the description:
Motivation Quotes for Your Success (for Android) is your source for beautiful quotes from leaders who will inspire you to greatness. This app offers 365 different inspirational quotes – one for each day of the year!
Get inspired with positive motivation for your success every day!
Move forward, overcome obstacles, reach your goals, and find success. Whatever your situation or circumstance is, the exact motivation you need is at your fingertips! You can even inspire others by easily sharing these motivational quotes with just a few taps.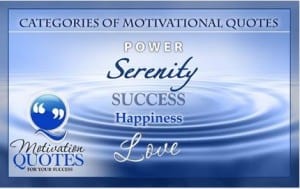 1 – FIND YOUR INSPIRATION Whatever kind of inspiration or motivation you need, you can find it here:
Motivational Quotes for Work • Inspirational Quotes for Your Job Search • Life Quotes • Famous Motivational Quotes • Funny Motivational Quotes • Motivational Sports Quotes for Athletes • Motivational Sayings
2 – CHOOSE A MOTIVATIONAL QUOTE ON THE TOPIC MOST IMPORTANT TO YOUR LIFE It's easy to choose a motivational quote on the topic you want:
Power • Serenity • Success • Happiness • Love • Overcoming Adversity • Inspiration • Positive Thinking • Wisdom • Job Search • Career • Taking Risks • Leadership •Fun • Friendship • Family • Change • Motivation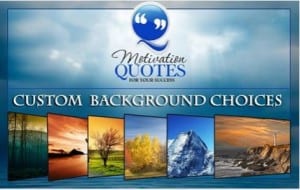 3 – CHOOSE A BEAUTIFUL BACKGROUND TO HIGHLIGHT YOUR INSPIRATIONAL QUOTE Pair your inspirational quote with a beautiful background of your choice from a variety of categories:
Animals • Holidays • Textures • Nature • Landscapes • Design • Sports • Ocean • Weather • More
4 – INSPIRE YOURSELF AND OTHERS Inspire yourself and others by displaying your customized motivational quote on:
Facebook • SMS • Instagram • Twitter • Google +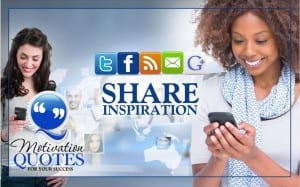 MOTIVATIONAL QUOTES FROM THE THINKERS AND LEADERS YOU VALUE These quotes come from the most inspirational, motivational, thought-provoking leaders of all time:
Albert Einstein • Aristotle • Confucius • Mark Twain • Maya Angelou • Oscar Wilde • Dr. Martin Luther King, Jr. • Audrey Hepburn • John F. Kennedy • Winston Churchill • Dalai Lama • Buddha • Napoleon Hill • Brian Tracy • Zig Ziglar • Benjamin Franklin • Vince Lombardi • Wade Boggs • Muhammad Ali • Yoda • Dr. Seuss • and hundreds more
THIS APP IS A 'MUST-HAVE' FOR YOU and for teachers, coaches, trainers, leaders, parents, athletes, job seekers, and anyone who wants to be more successful in life and career.
DOWNLOAD THIS APP NOW and motivate yourself today.
See more Career Confidential Job Search Apps for your resume and interviews.
I recently had a great conversation with Dr. Laurence Shatkin, author of Your Guide to High Paying Careers (available on Amazon), about the highest-paying jobs with the most openings–and many are in the medical arena.
Dr. Shatkin is a specialist in the area of career information. I asked him to discuss jobs within the medical arena specifically–this includes medical sales, medical marketing, scientists, nurses, physicians, and more.
This is a great discussion if you are in (or want to be in) the medical arena.
Click the audio bar below to listen:
Thank you Laurence!  This was a fantastic discussion.
Hear other conversations with Dr. Shatkin on Career Confidential:
I wanted to share this with you–this job seeker used a 306090 Day Interview Plan and got the sales job on the spot.  They didn't even interview the other candidate.
Peggy, these are the kind of emails you love! Just last weekend, I bought your 30-60-90 Day Sales Plan for an upcoming interview this past week. I appreciate your encouragement, assistance, tips and template. The sales position was down to two final candidates. I was the first to interview.

For the interview, I was to make a presentation, present a 90 day sales plan, and have a sales call scripted out. I was pretty set on the presentation and sales script, but I was a little nervous about the 90 Day sales plan. I found your site online, and was convinced it was going to help me.

Well, Peggy, it more than worked! They were so blown away by the interview, the 90 day sales plan and the vision I demonstrated, they made me an offer right there on the spot. They didn't even interview the second finalist.

The CEO said, "This is the exact vision and energy I want for my company."

I don't think I would have made the impression that I did, if it wasn't for your guidance.

Thank you again for our brief, but very effective encounter!

Wes R.
If you want to make an impression like this and get the job in your next sales job interview, get my 30-60-90-Day Sales Plan now.
MedReps released its 2014 Pharmaceutical Sales Salary Report.
If you are interested in pharma sales, this is a great report for you, with lots of relevant information for anyone entering pharmaceutical sales.
As in anything else, if you specialize, you'll make more money.  The report says that specialty pharma reps (who call on medical specialists that treat less common diseases and conditions) make more money than traditional drug reps who call on general practice physicians. 
Check out the salary report and then read my article on How to Get Into Pharmaceutical Sales.
Do you want a pharmaceutial sales job?  Here's what I would do to get one (knowing what I know as a medical sales recruiter) if I were in your shoes:
Ramp Up Your Resume with Keywords
The first thing you've got to do is get those resume keywords that will communicate your interest in pharmaceutical sales (science, biology, chemistry, zoology, nutrition, sales experience, account management, event management, communications, psychology, customer service, and more)
If you do have a technical degree (B.S. in Biology, Chemistry, etc.), you need to get these words on your resume. A lot of times, medical sales recruiters will search using 'biology,' 'chemistry,' 'zoology,' even 'nutrition,' because one of our searches was with a company that was very focused on that.
If you don't have any of the key words you need in your background (like maybe you don't have a technical degree, then consider doing a preceptorship (aka job shadow, ride-along). Going to work with someone who is doing the job you're interested in will give you a lot of information you need for your new job and your interview. Put that preceptorship on your resume, and this will give you key words you need (physician, pharmaceutical, etc.). It's a great talking point, and it shows additional strategy on your part because it shows that you're willing to do something you won't get paid for, but that will actually be of assistance.
Write a Good Resume Objective
Your objective needs to be clear. Please don't put that you want pharmaceutical sales in your objective, because that really pigeon-holes you and possibly gets you overlooked for other positions that are actually quite good, that you might want to be considered for. So maybe you want your objective to be: "Sales position at a growing medical or healthcare company".
Work Your Contacts (Network)
Use your local/personal network, and use your social media network, like Facebook or LinkedIn. Try to find people who know someone in this area, and simply ask for assistance. Ask for an introduction. Ask for an opportunity to buy someone breakfast, just to talk. Say, "Hey, I'm not looking for an interview…I just want to learn more so that when I do get the interview, I'm more successful and can get the job.
Expand your thinking on this networking thing. Your mom, your dad, aunts, uncles, cousins, teachers, friends….they all have friends. What do they do? Who do they know? Ask questions. People want to help one another. If you ask for assistance, they'll help you as much as they can. But…you have to tell them specifically what you want them to do. If you just say you need "assistance," it's very vague, and it sounds like a lot of work. But if you say, "Look, can I send you my resume? If you can think of 5 people in your network that you think might know someone who would be looking for someone like myself, could you just forward my resume to them for me? I would really appreciate it. If there's anything I can do to help you, I would be happy to, and I would certainly appreciate this very much. " Ask specifically for what you want.
Stay in touch with your network. Communicate with them every week or every two weeks. Don't do it by phone…that becomes a burden. Communicate by email or social media…this way, they can just read it and delete it or go on. That's OK, because it reminds them of you, and that's all you need it to do.
When you have an opportunity to interview, you've really got to shine. Do your homework. You need to know that company better than anyone else. You need to understand their process. You need to be ready.
If you get the interview and you are asked what you have done to prepare for a sales position, make sure your answer is good. When I say 'good,' I mean tell them something. Don't say, "Well, I haven't had a sales job yet…how could I prepare for it?" You can do a lot of things. You can read sales books. I love SPIN Selling. Strategic Selling is a very important selling style. You can watch YouTube videos (there are tons of instructional videos available for absolutely free). You can read blogs and online articles that talk about how to be successful in a sales role. You can read a magazine…Selling Power is a very strong magazine.
There are a lot of things you can do to show that you have prepared yourself and boosted your skill sets in order to do this job well, that you're very serious about the job and that you intend to be successful. If you can communicate this in the interview, you'll get the job offer you're looking for.
Want to know more?  I've put together a FREE webinar:  How to Get Into Medical Sales. Sign up now.

This webinar will show you the 6 essential steps to transitioning into medical sales, the 4 things you absolutely must say in the interview, and much more.  You don't want to miss this!
See how to answer interview questions in a FREE video app for Android
Practice your medical sales interview answers with a professional coach in this free app–99% of users say it improves interview answers immediately!
We've launched a Job Interview Questions and Answers app for Droid, available on Google Play!

It makes how to answer interview questions a snap, giving you incredible confidence and effectiveness in your next medical sales job interview.
How does it work? It's so easy…
Watch me ask you a tough-but-typical interview question.
Video yourself answering it so you can see what you look and sound like to the interviewer (nobody sees it but you…this is incredibly helpful to know how you appear to the interviewer).
See me (a job interview expert and coach) answer that question…thought process, important points, everything.
This makes you see what may be missing from your original answer and tells you exactly what the hiring manager really wants to hear from you in order to feel good about hiring you. These will help you sell yourself for the job.
Because you know that your answers will be MUCH stronger, your confidence level will skyrocket…you'll feel great in your interview, and you'll do very well in it.
The list of available questions is amazing, and you can choose which ones you want…here's a sample:
Tell me about yourself.
Why do you want to work here?
Why are you looking to leave your current job?
We're not sure you have enough experience.
What salary are you looking for?
Where do you see yourself in 5 years?
…and so many more.
Get more information here: Job Interview Questions and Answers App
Get it on Google Play: Job Interview Questions and Answers App
Can a 30-60-90-Day Sales Plan make YOUR interview amazing and get you a job offer in 24 hours? You bet. See what it did for Jeanne:
Hello Peggy! I just wanted to let you know my results from using your 30 60 90 day sales plan. [Prior to purchasing your plan, my face-to-face] interview went great! As we wrapped up [the hiring manager] said, "We are going to have another interview and I want you to be able to tell me in our next meeting how you plan on tackling this job." I put together my 30 60 90 day sales plan. At my next interview, when the hiring manager asked if I had given any thought as to how I would tackle the job and when I responded with, "Well, yes I have. I have prepared a 90 day plan that I would love to share with you." The look on his face was priceless!! He was not expecting this, Peggy. The interview went amazing. I was offered the job within 24 hours. — Jeanne
Look at what Jeanne is teaching us here: Most people would have thought about how they planned to tackle the job, and maybe have formulated an answer before they went to the interview. Jeanne took it up a notch with her 90-day plan and became the star candidate. The 30 60 90-Day Plan is the something 'extra' that can absolutely make you stand out and make the company very eager to hire you.
Do not go to another interview without a 30 60 90 Day Plan. It's too risky. Pull out all the stops and knock their socks off. That's when you walk away with the job offer.
Medical sales interviews are more competitive than ever. If you want the job, you must bring a 30-60-90-Day Sales Plan. Find out more and get your 30 60 90 Day Sales Plan right now.