Are you familiar with the 80/20-Rule? 
It comes from an Italian economist named Pareto who long ago noticed that 80% of the wealth in Italy was held by 20% of the people.  Joseph Juran took Pareto's Principle, successfully applied it to quality management, and named it the 80/20 Rule.
This is a universal productivity principle that can be applied / interpreted any number of ways: 
80% of sales come from 20% of customers
20% of the people do 80% of the work
20% of your actions produce 80% of your results  
Knowing this principle and how it works helps you prioritize  your time and tasks. You'll know what's most significant, so you can plan to spend most of your time there–and become much more productive and effective in your role. 
But don't just use the 80/20 Rule in your job–use it when you are writing your 30/60/90-day sales plan for your medical sales interview. 
Remember, a 30/60/90-day plan is your outline of what you will do to be successful in your first 3 months on the job.  When you create the outline, you are already deciding on tasks and priorities. Think about these in terms of the 80/20 Rule:
When you plan for the training and the educational activities for your first 30 days, what's going to bring you the most benefit? 
When you start taking more action steps in the first 60 days, what actions are going to be the most productive?  
When you go out on your own in the 90-day part, what can you do to that will have the most positive impact for the company?
Thinking about it this way will allow you to create a better, stronger plan for success.
Read more about how to create a 30 60 90 Day Sales Plan for your sales job interview.
Watch this 3-minute video…I am re-posting it (from a couple years ago) because it's so good that everyone in a medical sales job search needs to see it.
You'll see 4 ways people have gotten job offers with especially impressive interview techniques. These are things I've seen as a recruiter that I wanted to share with you.
Since many healthcare companies have cut back on #s of sales reps, competition for these great jobs is stronger than ever. I encourage you to borrow any or all of these tips to gain a big edge in the interview.
Find out more about how to use these interview techniques:
If you need personalized coaching, see my Job Search, Interview, and Career Coaching page.
Best of luck!
Why should they hire you for that medical sales job? Give them the answer 101 different ways with my best-selling Amazon ebook, How to Answer Interview Questions: 101 Tough Questions That Could Kill Your Chances–Answered!
Take a look inside (click on the image below) and then get How to Answer Interview Questions before your next interview.
This is the book that will give you job-winning interview answers and make you much more confident in the interview. Don't miss this!
Medical sales job interviews are complex and fiercely competitive–to make sure YOU win, hire a medical sales interview coach.
Kraig McKee  
Kraig McKee is the expert you need in your corner. Not only has he been a medical sales recruiter, he has worked at high levels in the medical sales arena and has hired sales reps–which means that he knows exactly what medical sales hiring managers are looking for and he can share those secrets with you.
Kraig has been Director of Sales at Ventana, Vice President of Sales at Transgenomic, and Sales Director at Chiron Diagnostics. (See Kraig McKee's LinkedIn profile.)  His product experiences include clinical chemistry, special chemistry, histology, immunohistochemistry, electrophoresis, immunoassay, HPLC, microarray, MA and DNA separation and purification. Also see Kraig's articles on sales and sales management.
Wherever you'd like your next medical sales role to be–medical devices, clinical diagnostics, biotech, laboratory, hospital, surgical, pharmaceutical–Kraig is the coach who can get you there.
Schedule Your Coaching Session with Kraig McKee Today
1 Hour Coaching
2 Hour Coaching
30 Minutes of Coaching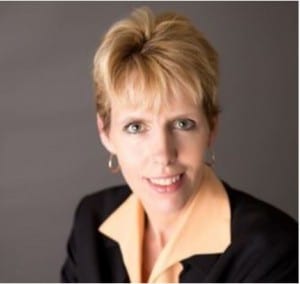 I am excited to host several FREE coaching sessions this week for any and all—no sign up necessary!
Don't miss the Live Q&A after each short presentation. Bring your most pressing job search or career advancement questions!
Choose the time and platform most convenient for you (Conference Call, Facebook Live Streaming, or YouTube Live Streaming). I look forward to seeing you there!
3 Big Mistakes People Make with LinkedIn



LinkedIn is the biggest and most important career network in the world, but most people aren't using it to their full advantage.  Learn what mistakes hold you back and what you should be doing with LinkedIn. Session includes Live Q&A—bring your questions for me!
Tuesday May 3 @ 5 pm (Central) – Conference Call
Simply dial in and enter your Participant Access number.
Dial-In Number:  Philadelphia, PA  +1 (267) 930-4000
Participant Access: 101-916
To join the conference from your iPhone, click this link: http://rcconf.net/1JIgDdH
To mute your line, press *#6 on your keypad.
Friday May 6 @ 12 pm (Central) – Live Streaming on YouTube
How to Increase Your Confidence: Tips and Tricks to Be Stronger in Your Job Search, Career, and Life

A lack of confidence, negative thinking, and plain old fear hold too many of us back. Let me show you easy ways to boost your confidence, be happier, and achieve more in your job search, career, and life. Session includes Live Q&A—bring your questions for me!
Wednesday May 4 @ 9am (Central) – Conference Call
Simply dial in and enter your Participant Access number.
Dial-In Number:  Philadelphia, PA  +1 (267) 930-4000
Participant Access: 101-916
To join the conference from your iPhone, click this link: http://rcconf.net/1JIgDdH
To mute your line, press *#6 on your keypad.
Thursday May 5 @ 4pm (Central) –  Live Streaming on YouTube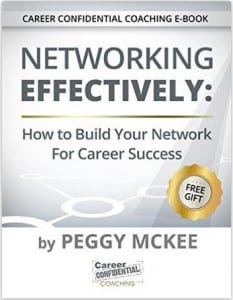 Do you hate networking? Do you want to learn how to network more effectively in less time?
Networking Effectively: How to Build Your Network for Career Success is now on Amazon!
It shows you how fast and easy it is to build a quality network that will benefit you many times throughout your career. Discover:
• How to Network Genuinely and Authentically Without Painful Small Talk
• Who Should Be In Your Professional Network (It's More Than You Think)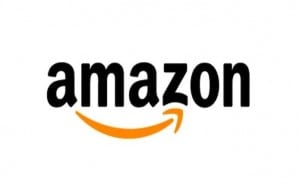 • How to Keep Your Network 'Fresh' So It's Easy to Tap When You Need It
• How to Reach Out to People You Haven't Spoken to In Years Without Any Awkwardness
• What to Do If You Resigned (or Were Asked to Leave)
• What to Say to Everyone in Your Network (Includes Sample Emails)
• How to Grow Your Network by Leaps and Bounds
• How to Network on LinkedIn Without the Mistakes Most People Make
• How to Manage Aggressively Growing Your Network If You're an Introvert
PLUS – Download a Free Worksheet to Kickstart Your Networking Success!
In just a few minutes, you'll know how to network like a pro.
It has a BONUS SECTION, too: How to Work with Recruiters!
This is NOT just for job seekers…EVERYONE needs this book!
Get your copy today – Networking Effectively – Amazon
Do you have something interesting about medical sales to share?
If you can provide great content on medical sales, medical sales management, or medical sales and marketing, I would love to post your articles on my blog!
It will give you some great Google juice–we have 100,000 readers.
If you are actively working in medical sales, some insightful commentary from you about the field could help establish you as a Subject Matter Expert and contribute to your career advancement.
General info on medical sales, management, or marketing would be fantastic, as well as niche articles on medical devices, pharmaceutical, clinical diagnostics, laboratory sales, imaging, medical software, or healthcare IT, to name a few.
If you have a great idea for an article, contact me at: 
Peggy@PHCConsulting.com
Subject: PHC Article Idea
I can't wait to hear from you!
Question:  What can a career coach do for you?
Answer:  Get you HIRED—even in the face of big obstacles
Learn more about Career Coaching here:  http://www.phcconsulting.com/WordPress/career-coaching/
I wanted to share with you a few stories of the huge rewards others have experienced from using a career coach (me):
An executive told his wife to get ready for cutbacks, because he'd been searching for months and it looked like he would have to take a pay cut to get hired.  Within 24 hours of taking my advice, he found a great job at a $7B company within minutes of his house.  He didn't even know the company was there!  His offer was equal to what he made before. 
A tremendously talented woman could not get past the first interview with any company.  Her confidence was taking a beating.  Just a few minutes into our conversation, I realized she was saying things in the interview that made her seem weak.  I showed her how to speak from a position of strength, and she got a wonderful job offer in her next interview.
One COO wasn't using his network effectively—I had him send one simple email out to 600 people on his list and he got 50 responses with viable options.  He was THRILLED.
How can I coach YOU to success?  
Your Job Search?
Click Here =>  http://www.phcconsulting.com/WordPress/job-search-skills/
Interviews? 
Click Here =>  http://www.phcconsulting.com/WordPress/interview-coaching/

Craft a Positive Story About a Negative Situation?
Click Here => http://www.phcconsulting.com/WordPress/need-a-story/

Set up some time with me.  I'd love to work with you.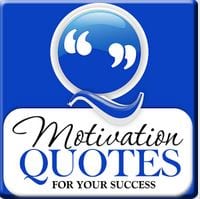 We've launched an awesome new app: Motivation Quotes for Your Success
This is a perfect app to help you stay motivated in your job search, but it will also take you beyond the job hunt. It has quotes to motivate and inspire you in everything you do for an entire year.
Here's the description:
Motivation Quotes for Your Success (for Android) is your source for beautiful quotes from leaders who will inspire you to greatness. This app offers 365 different inspirational quotes – one for each day of the year!
Get inspired with positive motivation for your success every day!
Move forward, overcome obstacles, reach your goals, and find success. Whatever your situation or circumstance is, the exact motivation you need is at your fingertips! You can even inspire others by easily sharing these motivational quotes with just a few taps.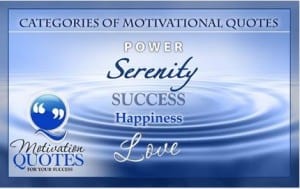 1 – FIND YOUR INSPIRATION Whatever kind of inspiration or motivation you need, you can find it here:
Motivational Quotes for Work • Inspirational Quotes for Your Job Search • Life Quotes • Famous Motivational Quotes • Funny Motivational Quotes • Motivational Sports Quotes for Athletes • Motivational Sayings
2 – CHOOSE A MOTIVATIONAL QUOTE ON THE TOPIC MOST IMPORTANT TO YOUR LIFE It's easy to choose a motivational quote on the topic you want:
Power • Serenity • Success • Happiness • Love • Overcoming Adversity • Inspiration • Positive Thinking • Wisdom • Job Search • Career • Taking Risks • Leadership •Fun • Friendship • Family • Change • Motivation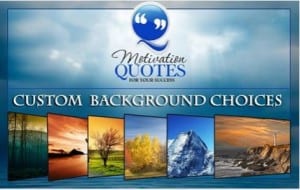 3 – CHOOSE A BEAUTIFUL BACKGROUND TO HIGHLIGHT YOUR INSPIRATIONAL QUOTE Pair your inspirational quote with a beautiful background of your choice from a variety of categories:
Animals • Holidays • Textures • Nature • Landscapes • Design • Sports • Ocean • Weather • More
4 – INSPIRE YOURSELF AND OTHERS Inspire yourself and others by displaying your customized motivational quote on:
Facebook • SMS • Instagram • Twitter • Google +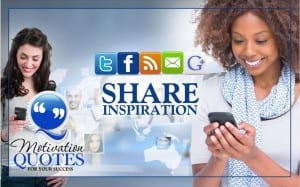 MOTIVATIONAL QUOTES FROM THE THINKERS AND LEADERS YOU VALUE These quotes come from the most inspirational, motivational, thought-provoking leaders of all time:
Albert Einstein • Aristotle • Confucius • Mark Twain • Maya Angelou • Oscar Wilde • Dr. Martin Luther King, Jr. • Audrey Hepburn • John F. Kennedy • Winston Churchill • Dalai Lama • Buddha • Napoleon Hill • Brian Tracy • Zig Ziglar • Benjamin Franklin • Vince Lombardi • Wade Boggs • Muhammad Ali • Yoda • Dr. Seuss • and hundreds more
THIS APP IS A 'MUST-HAVE' FOR YOU and for teachers, coaches, trainers, leaders, parents, athletes, job seekers, and anyone who wants to be more successful in life and career.
DOWNLOAD THIS APP NOW and motivate yourself today.
See more Career Confidential Job Search Apps for your resume and interviews.
I recently had a great conversation with Dr. Laurence Shatkin, author of Your Guide to High Paying Careers (available on Amazon), about the highest-paying jobs with the most openings–and many are in the medical arena.
Dr. Shatkin is a specialist in the area of career information. I asked him to discuss jobs within the medical arena specifically–this includes medical sales, medical marketing, scientists, nurses, physicians, and more.
This is a great discussion if you are in (or want to be in) the medical arena.
Click the audio bar below to listen:
Thank you Laurence!  This was a fantastic discussion.
Hear other conversations with Dr. Shatkin on Career Confidential: