Creating a 30-60-90-day plan is a fantastic way to stand out from your competition in a hiring process. I've seen it help people with less experience (or zero experience) beat out others with substantial experience. I've seen it boost the value of job offers for those who bring it. I've even seen it help job seekers get offers for bigger titles and more senior roles than what they actually interviewed for. It really is kind of an interview miracle worker.
However (there's always a catch, right?)…some job seekers have said to me, "I don't know what you're talking about…I took a plan and didn't get the job."
I respond, "Let me see your plan."
Almost without fail, I see one of two problems:
They created a plan that was too short and too light on details, like maybe a 1-page 90-day plan.
They created a plan that was much too long. A 90-day plan that extends out to 10 pages long is more likely to be "Here's why you should hire me," instead of what it needs to be: "Here's what I will do for you."
Why You Need a 90-Day Plan
It may help you to think of a plan as not being about YOU, but as being about the COMPANY and the Hiring Manager.
You're creating a 90 day plan so that you can effectively answer and address the 4 most significant concerns of every hiring manager:
Do you understand the job?
(This would be purpose, tasks, goals, etc.)
Can you do the job?
(Do you know what it will take to accomplish these tasks/goals?)
WILL you do the job?
(Do you have the work ethic and focus to do this job well?)
Do you pose a risk to my own job?
(Hiring you represents a risk to them—so you need to make them feel comfortable and confident with the idea of you being on board.)
Your plan enhances your interview conversation. It helps you address those concerns in a way that 'normal' interview questions and answers may not.
It allows that hiring manager to have sort of a 'test drive' of you on the job. You're showing them what you will do, asking questions, getting feedback…which means you're having an in-depth, professional-level conversation others aren't having.
That entire experience puts the hiring manager psychologically on your 'team.' They become more comfortable with you, excited about the possibilities you represent, and more likely to hire you.
How to Create a Good 30-60-90 Day Plan
A good plan should be written out on paper, either in outline or bullet point form. It should be about 3 pages: one page for each 30-day section, plus a cover sheet.  (Some plans could be set up as PowerPoints or other visual presentations.)
The first 30 days primarily focus on:
getting training
meeting everyone
learning the organization's systems, software or procedures
possibly making initial evaluations of what needs to be done
In the second 30 days (the 60-day section), you might be:
getting to know people farther out in the company
digging deeper into details and/or evaluations
identifying problems
building relationships
reviewing efficiency of processes, procedures, or programs
getting feedback
setting goals
During the last 30 days (the 60-day section), you may be:
beginning your own initiatives or projects
going after new business on your own
implementing strategies based on your previous evaluations
setting long-term goals
These are examples…every job has tasks that need to be done and goals that need to be met in order to be successful, but your plan should be tailored for THAT job in THAT company.
(See 30 60 90 day plan examples for sales, technical, managerial and teachers, as well as how 30/60/90 Day Plans have gotten job offers for nurses, pharmacists, accountants, executives, and so many more.)
If you know this job will move faster and you'll be expected to be in the thick of things by the end of the first week, then work that into your plan.
For certain jobs, you may want to consider creating a longer-term plan: 6 months or even 1 year.
Be as specific as possible with your plan: Research to find out the names of the training, software, or even customers/competitors. This is very impressive to hiring managers.
Know that it takes some effort and time to create a good 30-60-90 plan. The research you do will not only enhance your plan—it will add power to your interview answers and dramatically improve your entire conversation with the hiring manager because you are more informed and knowledgeable.  In the end, it will even help you make a more informed decision about whether or not to take the job.
If you know that you need more help and direction in creating a plan, check out Career Confidential's proven, tested, 100% guaranteed plans:
30-60-90-Day Plan for Managers
30-60-90-Day Plan for Executives
I
t's that time again…
MedReps has released its list of the best medical sales companies to work for in 2017!
This is an awesome survey based on the recent votes of medical sales reps. You'll see which companies are considered great to work for and why they think so.
In addition to overall winners for 2017, MedReps breaks it down into:
What do you think?
Do you agree with the results?
Are any of these companies on your target list of employers to get a medical sales role with this year?
Have you heard of 30-60-90 Day Plans? Simply put, this kind of plan is an outline of what action steps you plan to take in the first 3 months of your new job. You research and create it before you go to the interview. During the interview, you talk over your plan with the interviewer / hiring manager.
(See more details about what a 30-60-90-day plan looks like.)
In this post, I'm going to show you 7 reasons you absolutely need to bring your own 30-60-90-day plan to your very next job interview. In fact, my best advice to you is: never go to another interview without one.
When I first mention these plans to job seekers, I say, "Take a plan to your first interview." You don't want to take a chance with getting cut from consideration, so bring you're 'A' game from the beginning. The job seeker typically responds with, "How can I make a plan if I don't know what the job is or if I haven't worked at that company?"
The answer is, "You have to do some research." Look up information about the job and the company. Ask your network for help, too. Then put on your critical thinking cap and imagine yourself doing this job. What will you need to do in order to make sure you're successful?
Let's look at why this is so important and then how to make it easier.
In one minute, I'll give you 9 strong reasons you must have a 30-60-90-day plan for your job interview. (If you're not getting offers, this is what you're missing.) Watch this video:
Warning: You can't just use any old plan and still expect it to deliver these kinds of benefits.
I've had people come to me and say, "Hey, I took a plan and it didn't work." I ask to see their plan and I almost always find that it's super short (ineffective), too long (all about you–not the employer) or some free download they were told was a good plan (it wasn't).
I've seen a lot of free templates that are totally worthless, and I don't want you to be misled into using them.
I've been using these plans for 20 years–as a job seeker, as a recruiter with my candidates, and as a career coach with my clients. I absolutely know what works based on thousands of cases.
You need the correct information about these plans. Here are some links to check out…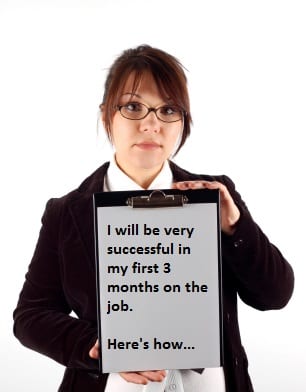 Plan 'How To' Info:
Over the years, I've gotten so many outside requests for help with these plans that I put together several effective, easy-to-customize templates that anyone can use:
30-60-90-Day Plan for Managers
30-60-90-Day Plan for Executives
They are not free, but they ARE:
Proven to Be Effective (no guessing – saves time and gets you the offer)
Bundled with Coaching from me on how to use these plans effectively in the interview
(no free download comes with that–users tell me this is essential)
GUARANTEED to work (or 100% money-back)
I strongly encourage you to create and use a 30-60-90-Day Plan in your next interview.
Best of luck!
Have you been a stay at home mom but you're ready to get back into the workforce? Maybe you took time off to be a caregiver for a loved one in ill health.
If it's been a while since you had a full-time job, you've probably been told to brace for a long job search, reset your expectations, and plan on coming back at a lower level than before. Not only do employers assume you're out of touch with current best practices, they're probably discriminating against you because of your age (according to an AARP survey).

This all sounds awful, but the good news is that this doesn't have to be your story. Need proof? Look at what happened to Dereck:
Peggy,

After taking a 5-year career break to look after my children following the death of my wife, I decided…to resume my career…

After having sooooo many job applications ignored or turned down…I finally got invited for an interview. It went dreadfully even though I could have done the job with my eyes closed.

I was invited for another interview…at a different company so I purchased a copy of your Interview question books and 306090 day plan book [on Amazon].

I studied these with interest and did my preparation. Went to the interview with my question list and 306090 day plan, but some of my experience wasn't broad enough.

Although I was turned down for the job, the interviewing manager recommended me to his directors stating "this was the best prepared candidate I have ever seen and we would be mad to let him go."

So I was invited back for another interview for a more senior role that didn't yet exist, and for which they had no other candidates.

This was a unique challenge – but I still did a 306090 day plan for it (based simply on a one-word hint from the recruiting team), extending it to cover tasks in months 4-6 and beyond

Today I was offered this more senior job, on a good salary, with promise of a review after 6 months to increase that further once the role has been properly scoped. I'm defining my own dream job!

And all because your books taught me to be prepared. Thank you so much for all the great advice.

Warm Regards,

Dereck
Without a plan, he was totally qualified for the job–but he didn't get it.
WITH a plan, they were so impressed with him that they invited him back to interview for a HIGHER level position they created just for him.  It doesn't get any better than that.
What's so special about a plan?
A 30-60-90-day plan is a written outline of your prioritized tasks and goals for the first 3 months on the job. It dramatically illustrates your value and helps you secure the job offer, no matter how long you've been out of the game.
When you bring a 30 60 90 day plan:
You ease their fears that you've lost your touch while you were gone
You show that you can minimize any 'learning curve' and contribute immediately
You demonstrate your knowledge, work ethic, and strategic thinking
You communicate more effectively and have a stronger interview
The hiring manager (your future boss) will easily see your value
You will get a better offer than you would have without it
You'll have more negotiation power
Take a 30-60-90-Day Plan to your next interview!
We recognize that creating a plan is harder than it sounds. There are a lot of parts and pieces to it, and you need to know what's really important. You also need to know how to present it most effectively in the interview. For these reasons, we developed plan templates that make it easy for you to create your own customized plan. We included coaching to help you use it to get the job.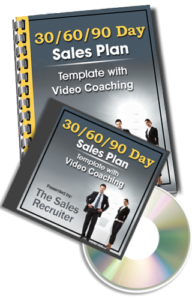 Wherever you are in your career, we have a plan for you: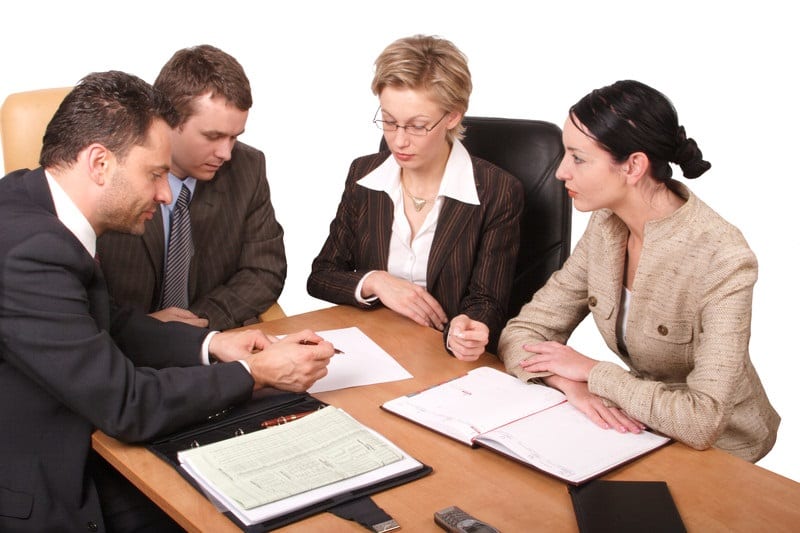 30-60-90-day plans are fantastic for job interviews—no question. I am a big advocate for using these plans to secure job offers.  But I do sometimes have job seekers tell me, "Hey, I brought a plan to my interview but I didn't get the job."
My first question is always (of course), "Did you use a Career Confidential plan?" Regardless of their response, I ask to see the plan they brought to the interview.
I've noticed a few common factors in plans that don't do well in the interview, and so I wanted to share some key tips to remember when you are writing your plan.
How to Write the Best 30-60-90-Day Plan
Know WHY You're Writing This Plan
If you don't have a goal, it's really hard to hit it, right? So what is your goal with a 30-60-90-day plan?
Your goal is not to simply show off everything you know. Your goal is to foster more effective communication with this hiring manager about the job.
You do want to show that you understand and have the ability to do this job. This is why it's so important to incorporate smart action steps and be as specific as you can with the details. This plan is helping you sell yourself for the job by showing them what you can do for them.
You want to take the risk factor out of hiring you. When you walk them through your plan and your thoughts about how you will approach this job, they can see what you will do. It makes them more comfortable and enthusiastic about hiring you.
You want to make sure you and that hiring manager are on the same page. I've seen many a person start a job and realize they made a mistake in taking it. Going over your plan with your future boss ensures that you and they agree on what 'successful' means for this role. This will be very important for performance reviews, raises, promotions, and recommendations down the line.
Knowing what you want to accomplish with your plan makes it easier to write and more effective for you.
Make Your Plan an Appropriate Length
I often see bad plans that are way too short (an insult to the job) or too long–10-page plan usually turns out to be more about you than about what you can do for the company.
An effective plan should generally be about 1 page for each section: the 30-day section, the 60-day section, and the 90-day section. (This can also vary depending on the job and the job level.)
Be Thoughtful About Your Timeline
All jobs have things that must happen—tasks that must be completed, actions that must be taken, etc. Tasks must be prioritized and goals must be set. This will vary according to the particular job, but here is a general timeline to help you organize your thoughts:
First 30 Days – Typically, this is a time of learning your way around. You may go through HR training or product training. You're learning everyone's names and roles. You learn how to navigate the system. You master product knowledge. You meet vendors or customers.
Yes, these are things that everyone must do—so why write them into a plan? Because you are demonstrating emotional and tactical intelligence, and you are painting a picture for them of what they can expect with you in that role. When you do your research and include specifics, such as the name of the software they use or their top customers, it has a powerful impact. You seem intensely interested in the job—and therefore more attractive to that hiring manager.
Next 30 Days (the 60-day section) – For many jobs, this is a transition time. You may not be operating entirely on your own, but you are stepping out. You're taking on more responsibility. You're getting deeper into the details. You're introducing yourself to a second-tier list of people. You're actively planning to ask for feedback.
The Last 30 Days (the 90-day section) – This is where you will especially show what you are bringing to this company: Are you tasked with culture change? Are they relying on you to grow the company's market share? Do they need greater efficiency? What kinds of things will you implement to accomplish these goals?
One question I get from a lot of job seekers is: "How can I possibly create a plan before I've talked to them about the job?" Well, that's kind of the point. This is a big effort that will make you stand out from the competition. You have to research and talk to people to get accurate information for your plan.
You absolutely won't have everything right. How could you? You haven't worked for this company before.  As you have your discussion, you get feedback and adjust.
– If they say, "That's not really where I want to go with this position," you have just found out something incredibly valuable. Where do they want to go? How are you prepared to get them there?
– If they say, "That looks great, but I need you at the 90-day mark at the end of Month One," then you can re-evaluate. Is that something you can do? Tell them how. Does it make you think that this company will wreck your work/life balance and you want no part of it? It's good to know before you accept the offer.
Your plan isn't THE rulebook that should never be deviated from. It's a working document that can be adjusted. It enhances clear communication with the hiring manager.
Be Mindful of the Details
The more company-specific details you can incorporate into your plan, the better off you are.
What training program do they follow? Incorporate the name of that.
Who would you be reporting to? Use that person's name.
What software program or system do they use? Add that name in.
Details like these strongly communicate that you are someone who will absolutely take this job seriously and work hard to be successful.
How do you find out things like this? You may be able to find some with a Google search. Probably you'll have to search through LinkedIn or Facebook to see what others at that company have included in their information. You may even be able to ask people in your network if they know or if they can connect you to someone who knows.
Look at Sample Plans and/or Get a Proven Template
The more you know about 30-60-90-day plans, the more comfortable and effective you'll be writing one for yourself.
Here are several articles that will be very helpful for you:
I've used these plans myself, and evaluated them as a hiring manager. I helped my candidates create job-winning plans as a recruiter and as a career coach. It's fair to say that I've had experience with thousands of plans.  (See about Peggy McKee here.)
I've been asked so many times for help with these plans that I created a template that can be customized (with research) for any white-collar job. Since then, I've expanded it to 4 specialties: Action, Sales, Manager, and Executive.
Each plan comes with a personal review of your completed plan (optional) and a 100% money-back guarantee.
Bring a plan for your interview!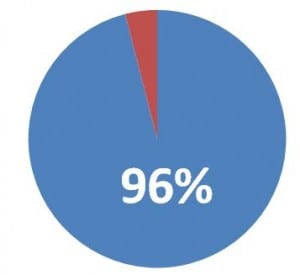 Here's a fun fact to help with your job search:
We poll executives in our webinars and ask,
"If you contacted 100+ hiring managers, would you have more interviews?"
96% of them say YES
–contacting hiring managers (that's your future boss, or boss's boss) would get you more interviews. (Check out Ed's success story–it's a good one.)
If you want more interviews, but you're not sure how to contact hiring managers at all (never mind contacting them by the hundreds), check out my Hidden Jobs Finder.  It shows you exactly what to do and say to skip HR, contact hundreds of hiring managers and get more interviews.
Watch this VIDEO to see why contacting hiring managers gets more interviews.
It's not limited to recruiting; social media and LinkedIn are just as effective at helping lab managers advance their personal careers by helping them find their ideal jobs
It's the toughest labor market in decades for skilled clinical laboratory and pathology professionals! In cities across the country, lab managers struggle—not only to recruit and fill open positions, but also to retain their most-skilled staff members, who are getting first-rate offers from competing labs.
How tight is the job market in pathology? Just ask the young pathologists who've graduated from their residency programs and fellowships. In recent years, it's become tougher and tougher to find a position in a city of their preference that fits their sub-specialty training.
More Competition among Medical Labs for the Best Med Techs and Lab Scientists
 How tight is the job market in clinical laboratories? The demand for skilled, competent clinical chemists, medical technologists, histotechnologists, phlebotomists, and other lab scientists outstrips the supply in those labs dealing with increased volumes of specimens and who are adding sophisticated molecular and genetic tests to their in-house menu.
 "In many respects, this is a perfect storm for labs that are actively recruiting to fill positions, as well as for med techs and pathologists looking for their ideal job," declared Peggy McKee, CEO of Career Confidential, an online job search and interview resource serving job seekers in 90 countries, and PHC Consulting, nationally-recognized medical sales recruiting firm with clients in every sector, from small businesses to Fortune 5 Companies, both based in Celina, Texas. "Employers are losing some of their best staff members to competing labs. Meanwhile, lab professionals looking for their ideal jobs are struggling to stand out and get the attention of the top lab employers in their communities."
 In a tight labor market for clinical lab professionals and pathologists, both employers and candidate employees are two sides of the same coin. "One side of the coin is employers," continued McKee. "How do employers tell the labor market that their clinical lab or pathology organization is a great place to work? How do employers educate the labor pool about their first-rate benefits and ideal working environments?
Opportunities for Med Techs, PhDs, and Pathologists Seeking 'Perfect Lab Job'
 "The other side of that coin are med techs, lab scientists, and pathologists looking for a job," she said. "These lab professionals have the identical problem. How do they stand out from other candidates for their ideal lab job? How do they build their credibility and visibility as reliable contributors when responding to open lab positions?"
 "Essentially, that 'same coin' is how to stand out in a competitive marketplace," stated McKee. "The challenge and the opportunity for clinical labs and pathology groups to build awareness across the medical lab industry that their lab is a super place to work, that it offers great training and career development opportunities, and that its lab staff enjoy great benefits and a productive working culture.
 "Med techs, pathologists and other lab scientists looking for the best job—or the job that advances their career upward another step—share that same problem of creating awareness in the laboratory space of their skills, their accomplishments, and their potential to contribute incredible things for their next lab employer," she emphasized.
How Clinical Laboratories Are Attracting Top-Performing Med Techs
 So what does it take to establish this awareness in the medical laboratory community? "Unfortunately, all the reliable, tried-and-tried professional networking and recruiting approaches of past years are now passé." Noted McKee. "Baby boomers relied on Rolodexes when hiring or when looking for a new job. But today, Generations X and Y don't even know what a Rolodex was!
 "What does work is savvy use of social media, particularly LinkedIn," she stated. "It is just as important for a clinical lab or an anatomic pathology group—as employers—to have an easy-to-find presence on social media as it is for the lab scientist who is seeking a better job. Simply said, the Internet is the first place everyone turns to do research on companies and to vet candidates for open jobs."
Can Your Medical Lab's Job Candidates Find You on LinkedIn or Facebook?
 McKee pointed out that even lab administrators who are hiring staff members to fill open positions in their clinical lab organization will attract the highest-caliber candidates for those jobs if they have up-to-date personal profiles on the social media websites. "Think about that for a moment," advised McKee. "If you were a med tech seeking a stable job and you knew that the health system lab in your town was hiring, wouldn't you do some research about the managers running that lab? Wouldn't it be helpful to see the names and profiles of the lab administrators on LinkedIn? And also the names and profiles of the department heads and section supervisors?
 "That is why the managers at labs and pathology groups want to have a personal profile on these social media websites, along with a profile of their lab organization," she noted. "Your best candidates for the jobs you want to fill are checking these profiles, even before they decide to submit a resume in response to an open position."
Important for Job Candidates to Have a Good Profile on LinkedIn, FaceBook
 The need for a strong professional profile is just as important for the candidate who wants to be hired for their ideal job at their laboratory of first choice. "Imagine, for a moment, that your ideal lab employer has just received your resume and it is good enough to be put in the 'we should interview this person' stack," said McKee. "Don't you think that a good HR department and hiring manager would next go look for your professional profile on LinkedIn, as well as to check you out on Facebook and similar sites? And, if they were to look today, would your pages on these websites represent you as a worthy candidate to fill that position? Or would there be a vacuum… no useful information? In today's information-rich business environment, no information about you on these websites is just as bad as a poor profile page!"
 To help clinical laboratories, pathology groups that are actively hiring; and to help those medical laboratory professionals currently seeking jobs; Dark Daily is presenting a timely webinar, "How to Harness the Power of Social Media to Expand Your Clinical Laboratory or Pathology Practice, Win New Clients, and Increase Revenue."
 The webinar will take place on Thursday, June 23, 2016 at 1 PM EDT. Information and registration can be found here.
 Two experts will show webinar attendees how to put the power of social media to work in improving their lab's recruiting efforts and in boosting the career progress of lab managers, med techs, PhDs, and young pathologists. They are Peggy McKee, CEO of Career Confidential and Debra Harrsch, Founder and CEO of Brandwidth Solutions of Landsdale, Penna.
How Medical Labs and Med Techs Can Use Social Media to Best Advantage
 Each expert will help webinar participants understand how to use social media to best advantage. Using the "both sides of the same coin" concept, the information they present will be equally useful to the medical laboratory organizations that are actively recruiting and hiring to fill open positions and individuals looking for their perfect job with their ideal lab employer.
 Both McKee and Harrsch recently presented at the 21st annual Executive War College on Lab and Pathology Management that took place in New Orleans last April. Both sessions were highly-rated by attendees.
"Whether you are a lab manager wanting to fill a key position with a top-flight candidate or you are that job candidate seeking your ideal job, social media is now an essential tool," advised McKee. "That is why it is imperative that you understand how social media works, how to build a useful profile for your lab or yourself, and how to use that profile to network intelligently so as to make the best match between the available job and the right candidate. 
Medical sales job interviews are complex and fiercely competitive–to make sure YOU win, hire a medical sales interview coach.
Kraig McKee  
Kraig McKee is the expert you need in your corner. Not only has he been a medical sales recruiter, he has worked at high levels in the medical sales arena and has hired sales reps–which means that he knows exactly what medical sales hiring managers are looking for and he can share those secrets with you.
Kraig has been Director of Sales at Ventana, Vice President of Sales at Transgenomic, and Sales Director at Chiron Diagnostics. (See Kraig McKee's LinkedIn profile.)  His product experiences include clinical chemistry, special chemistry, histology, immunohistochemistry, electrophoresis, immunoassay, HPLC, microarray, MA and DNA separation and purification. Also see Kraig's articles on sales and sales management.
Wherever you'd like your next medical sales role to be–medical devices, clinical diagnostics, biotech, laboratory, hospital, surgical, pharmaceutical–Kraig is the coach who can get you there.
Schedule Your Coaching Session with Kraig McKee Today
1 Hour Coaching
2 Hour Coaching
30 Minutes of Coaching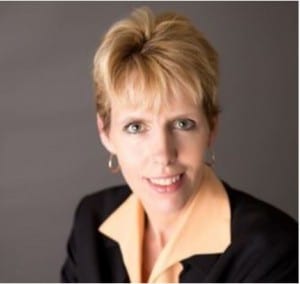 I am excited to host several FREE coaching sessions this week for any and all—no sign up necessary!
Don't miss the Live Q&A after each short presentation. Bring your most pressing job search or career advancement questions!
Choose the time and platform most convenient for you (Conference Call, Facebook Live Streaming, or YouTube Live Streaming). I look forward to seeing you there!
3 Big Mistakes People Make with LinkedIn



LinkedIn is the biggest and most important career network in the world, but most people aren't using it to their full advantage.  Learn what mistakes hold you back and what you should be doing with LinkedIn. Session includes Live Q&A—bring your questions for me!
Tuesday May 3 @ 5 pm (Central) – Conference Call
Simply dial in and enter your Participant Access number.
Dial-In Number:  Philadelphia, PA  +1 (267) 930-4000
Participant Access: 101-916
To join the conference from your iPhone, click this link: http://rcconf.net/1JIgDdH
To mute your line, press *#6 on your keypad.
Friday May 6 @ 12 pm (Central) – Live Streaming on YouTube
How to Increase Your Confidence: Tips and Tricks to Be Stronger in Your Job Search, Career, and Life

A lack of confidence, negative thinking, and plain old fear hold too many of us back. Let me show you easy ways to boost your confidence, be happier, and achieve more in your job search, career, and life. Session includes Live Q&A—bring your questions for me!
Wednesday May 4 @ 9am (Central) – Conference Call
Simply dial in and enter your Participant Access number.
Dial-In Number:  Philadelphia, PA  +1 (267) 930-4000
Participant Access: 101-916
To join the conference from your iPhone, click this link: http://rcconf.net/1JIgDdH
To mute your line, press *#6 on your keypad.
Thursday May 5 @ 4pm (Central) –  Live Streaming on YouTube