Creating a 30-60-90-day plan is a fantastic way to stand out from your competition in a hiring process. I've seen it help people with less experience (or zero experience) beat out others with substantial experience. I've seen it boost the value of job offers for those who bring it. I've even seen it help job seekers get offers for bigger titles and more senior roles than what they actually interviewed for. It really is kind of an interview miracle worker.
However (there's always a catch, right?)…some job seekers have said to me, "I don't know what you're talking about…I took a plan and didn't get the job."
I respond, "Let me see your plan."
Almost without fail, I see one of two problems:
They created a plan that was too short and too light on details, like maybe a 1-page 90-day plan.
They created a plan that was much too long. A 90-day plan that extends out to 10 pages long is more likely to be "Here's why you should hire me," instead of what it needs to be: "Here's what I will do for you."
Why You Need a 90-Day Plan
It may help you to think of a plan as not being about YOU, but as being about the COMPANY and the Hiring Manager.
You're creating a 90 day plan so that you can effectively answer and address the 4 most significant concerns of every hiring manager:
Do you understand the job?
(This would be purpose, tasks, goals, etc.)
Can you do the job?
(Do you know what it will take to accomplish these tasks/goals?)
WILL you do the job?
(Do you have the work ethic and focus to do this job well?)
Do you pose a risk to my own job?
(Hiring you represents a risk to them—so you need to make them feel comfortable and confident with the idea of you being on board.)
Your plan enhances your interview conversation. It helps you address those concerns in a way that 'normal' interview questions and answers may not.
It allows that hiring manager to have sort of a 'test drive' of you on the job. You're showing them what you will do, asking questions, getting feedback…which means you're having an in-depth, professional-level conversation others aren't having.
That entire experience puts the hiring manager psychologically on your 'team.' They become more comfortable with you, excited about the possibilities you represent, and more likely to hire you.
How to Create a Good 30-60-90 Day Plan
A good plan should be written out on paper, either in outline or bullet point form. It should be about 3 pages: one page for each 30-day section, plus a cover sheet.  (Some plans could be set up as PowerPoints or other visual presentations.)
The first 30 days primarily focus on:
getting training
meeting everyone
learning the organization's systems, software or procedures
possibly making initial evaluations of what needs to be done
In the second 30 days (the 60-day section), you might be:
getting to know people farther out in the company
digging deeper into details and/or evaluations
identifying problems
building relationships
reviewing efficiency of processes, procedures, or programs
getting feedback
setting goals
During the last 30 days (the 60-day section), you may be:
beginning your own initiatives or projects
going after new business on your own
implementing strategies based on your previous evaluations
setting long-term goals
These are examples…every job has tasks that need to be done and goals that need to be met in order to be successful, but your plan should be tailored for THAT job in THAT company.
(See 30 60 90 day plan examples for sales, technical, managerial and teachers, as well as how 30/60/90 Day Plans have gotten job offers for nurses, pharmacists, accountants, executives, and so many more.)
If you know this job will move faster and you'll be expected to be in the thick of things by the end of the first week, then work that into your plan.
For certain jobs, you may want to consider creating a longer-term plan: 6 months or even 1 year.
Be as specific as possible with your plan: Research to find out the names of the training, software, or even customers/competitors. This is very impressive to hiring managers.
Know that it takes some effort and time to create a good 30-60-90 plan. The research you do will not only enhance your plan—it will add power to your interview answers and dramatically improve your entire conversation with the hiring manager because you are more informed and knowledgeable.  In the end, it will even help you make a more informed decision about whether or not to take the job.
If you know that you need more help and direction in creating a plan, check out Career Confidential's proven, tested, 100% guaranteed plans:
30-60-90-Day Plan for Managers
30-60-90-Day Plan for Executives
Sometimes, when I tell job seekers to bring a 30-60-90 day plan to their first interview, they don't agree with me. They say things like:
"Isn't that a little presumptuous?"
"How could I possibly know what to put in a plan this early?"
"Don't I need to save that to wow them in my second interview?"
Here's what I say:
It isn't presumptuous…you need to be competitive and stand out.
You have to do some research–but the result is a better, stronger interview.
You may not make it to the second interview if you don't show your best self in the first one.
Jim's story is a great example of this:
Peggy

I just wanted you to know that yesterday I had a very competitive interview. I completed my 30-60-90 Day Plan and brought it with me.

I was the only candidate who brought a plan
The company typically asks their final candidates to provide their plan AFTER the interviews, to see how quick they can provide them with this data and to see how well organized they are in their approach.
By bringing my plan to the interview, I was the one who received the offer 24 hours later.

Thanks, this was a game changer!

Jim L.
There is no doubt…you MUST bring a 30 60 90 day plan to your first interview.
You need to get the offer!
Find out more about 30-60-90-day plans and get your own plan template and coaching today:
30-60-90 Day Plan for Managers
30-60-90 Day Plan for Executives
Best of luck!
Have you heard of 30-60-90 Day Plans? Simply put, this kind of plan is an outline of what action steps you plan to take in the first 3 months of your new job. You research and create it before you go to the interview. During the interview, you talk over your plan with the interviewer / hiring manager.
(See more details about what a 30-60-90-day plan looks like.)
In this post, I'm going to show you 7 reasons you absolutely need to bring your own 30-60-90-day plan to your very next job interview. In fact, my best advice to you is: never go to another interview without one.
When I first mention these plans to job seekers, I say, "Take a plan to your first interview." You don't want to take a chance with getting cut from consideration, so bring you're 'A' game from the beginning. The job seeker typically responds with, "How can I make a plan if I don't know what the job is or if I haven't worked at that company?"
The answer is, "You have to do some research." Look up information about the job and the company. Ask your network for help, too. Then put on your critical thinking cap and imagine yourself doing this job. What will you need to do in order to make sure you're successful?
Let's look at why this is so important and then how to make it easier.
A 30-60-90-Day Sales Plan is the most important tool or document you can bring to any sales interview (besides your resume).
It gives the potential employer a glimpse into the future by outlining how you will approach the most important tasks and action steps of your first 3 months.
It lets the hiring manager or interviewer have a 'test drive' of what you'd be like in this new job.
As a result, it changes the dynamics and scope of your interview in a big, impressive way. It's the #1 way to improve your interview so you get the offer. I would personally never interview without one.
However—sometimes, people come to me and say, "I brought a plan, but I didn't get the job."
My question for them is, "What does your plan look like?"
You can't just Google '30 60 90 day plan' and expect to find a good plan. Not all plans are created equal. I've seen plenty of useless (and even damaging) free plans online—some are too short, some are too long, and some don't focus on the right actions.
In this article, I'm answering the most common questions I get from job seekers about what your 30-60-90-day plan should look like in order to get you the job offer—and I'll show you where you can get a template that's proven to be successful in a huge variety of jobs at all levels (entry-level to C-suite).
In one minute, I'll give you 9 strong reasons you must have a 30-60-90-day plan for your job interview. (If you're not getting offers, this is what you're missing.) Watch this video:
Warning: You can't just use any old plan and still expect it to deliver these kinds of benefits.
I've had people come to me and say, "Hey, I took a plan and it didn't work." I ask to see their plan and I almost always find that it's super short (ineffective), too long (all about you–not the employer) or some free download they were told was a good plan (it wasn't).
I've seen a lot of free templates that are totally worthless, and I don't want you to be misled into using them.
I've been using these plans for 20 years–as a job seeker, as a recruiter with my candidates, and as a career coach with my clients. I absolutely know what works based on thousands of cases.
You need the correct information about these plans. Here are some links to check out…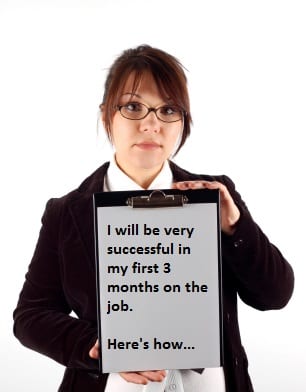 Plan 'How To' Info:
Over the years, I've gotten so many outside requests for help with these plans that I put together several effective, easy-to-customize templates that anyone can use:
30-60-90-Day Plan for Managers
30-60-90-Day Plan for Executives
They are not free, but they ARE:
Proven to Be Effective (no guessing – saves time and gets you the offer)
Bundled with Coaching from me on how to use these plans effectively in the interview
(no free download comes with that–users tell me this is essential)
GUARANTEED to work (or 100% money-back)
I strongly encourage you to create and use a 30-60-90-Day Plan in your next interview.
Best of luck!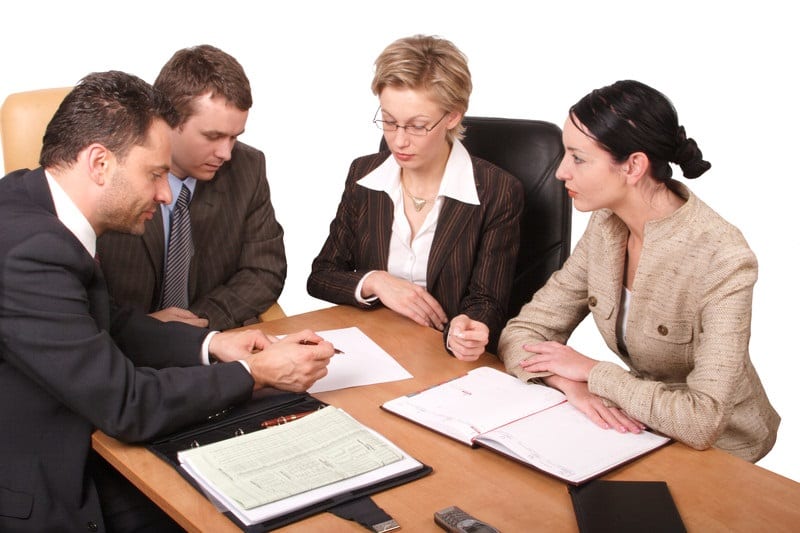 30-60-90-day plans are fantastic for job interviews—no question. I am a big advocate for using these plans to secure job offers.  But I do sometimes have job seekers tell me, "Hey, I brought a plan to my interview but I didn't get the job."
My first question is always (of course), "Did you use a Career Confidential plan?" Regardless of their response, I ask to see the plan they brought to the interview.
I've noticed a few common factors in plans that don't do well in the interview, and so I wanted to share some key tips to remember when you are writing your plan.
How to Write the Best 30-60-90-Day Plan
Know WHY You're Writing This Plan
If you don't have a goal, it's really hard to hit it, right? So what is your goal with a 30-60-90-day plan?
Your goal is not to simply show off everything you know. Your goal is to foster more effective communication with this hiring manager about the job.
You do want to show that you understand and have the ability to do this job. This is why it's so important to incorporate smart action steps and be as specific as you can with the details. This plan is helping you sell yourself for the job by showing them what you can do for them.
You want to take the risk factor out of hiring you. When you walk them through your plan and your thoughts about how you will approach this job, they can see what you will do. It makes them more comfortable and enthusiastic about hiring you.
You want to make sure you and that hiring manager are on the same page. I've seen many a person start a job and realize they made a mistake in taking it. Going over your plan with your future boss ensures that you and they agree on what 'successful' means for this role. This will be very important for performance reviews, raises, promotions, and recommendations down the line.
Knowing what you want to accomplish with your plan makes it easier to write and more effective for you.
Make Your Plan an Appropriate Length
I often see bad plans that are way too short (an insult to the job) or too long–10-page plan usually turns out to be more about you than about what you can do for the company.
An effective plan should generally be about 1 page for each section: the 30-day section, the 60-day section, and the 90-day section. (This can also vary depending on the job and the job level.)
Be Thoughtful About Your Timeline
All jobs have things that must happen—tasks that must be completed, actions that must be taken, etc. Tasks must be prioritized and goals must be set. This will vary according to the particular job, but here is a general timeline to help you organize your thoughts:
First 30 Days – Typically, this is a time of learning your way around. You may go through HR training or product training. You're learning everyone's names and roles. You learn how to navigate the system. You master product knowledge. You meet vendors or customers.
Yes, these are things that everyone must do—so why write them into a plan? Because you are demonstrating emotional and tactical intelligence, and you are painting a picture for them of what they can expect with you in that role. When you do your research and include specifics, such as the name of the software they use or their top customers, it has a powerful impact. You seem intensely interested in the job—and therefore more attractive to that hiring manager.
Next 30 Days (the 60-day section) – For many jobs, this is a transition time. You may not be operating entirely on your own, but you are stepping out. You're taking on more responsibility. You're getting deeper into the details. You're introducing yourself to a second-tier list of people. You're actively planning to ask for feedback.
The Last 30 Days (the 90-day section) – This is where you will especially show what you are bringing to this company: Are you tasked with culture change? Are they relying on you to grow the company's market share? Do they need greater efficiency? What kinds of things will you implement to accomplish these goals?
One question I get from a lot of job seekers is: "How can I possibly create a plan before I've talked to them about the job?" Well, that's kind of the point. This is a big effort that will make you stand out from the competition. You have to research and talk to people to get accurate information for your plan.
You absolutely won't have everything right. How could you? You haven't worked for this company before.  As you have your discussion, you get feedback and adjust.
– If they say, "That's not really where I want to go with this position," you have just found out something incredibly valuable. Where do they want to go? How are you prepared to get them there?
– If they say, "That looks great, but I need you at the 90-day mark at the end of Month One," then you can re-evaluate. Is that something you can do? Tell them how. Does it make you think that this company will wreck your work/life balance and you want no part of it? It's good to know before you accept the offer.
Your plan isn't THE rulebook that should never be deviated from. It's a working document that can be adjusted. It enhances clear communication with the hiring manager.
Be Mindful of the Details
The more company-specific details you can incorporate into your plan, the better off you are.
What training program do they follow? Incorporate the name of that.
Who would you be reporting to? Use that person's name.
What software program or system do they use? Add that name in.
Details like these strongly communicate that you are someone who will absolutely take this job seriously and work hard to be successful.
How do you find out things like this? You may be able to find some with a Google search. Probably you'll have to search through LinkedIn or Facebook to see what others at that company have included in their information. You may even be able to ask people in your network if they know or if they can connect you to someone who knows.
Look at Sample Plans and/or Get a Proven Template
The more you know about 30-60-90-day plans, the more comfortable and effective you'll be writing one for yourself.
Here are several articles that will be very helpful for you:
I've used these plans myself, and evaluated them as a hiring manager. I helped my candidates create job-winning plans as a recruiter and as a career coach. It's fair to say that I've had experience with thousands of plans.  (See about Peggy McKee here.)
I've been asked so many times for help with these plans that I created a template that can be customized (with research) for any white-collar job. Since then, I've expanded it to 4 specialties: Action, Sales, Manager, and Executive.
Each plan comes with a personal review of your completed plan (optional) and a 100% money-back guarantee.
Bring a plan for your interview!
A 30/60/90-day plan is a detailed outline of what you intend to do on the job in your first 3 months as an employee.  It's an overall strategy for success laid out in a step-by-step fashion that is specific to that company and that job.   Although these plans are great for any job interview, they are especially effective in medical sales, pharmaceutical sales, medical device sales, laboratory sales, or other health care sales jobs.  The more specific your plan is to the company, the better off you are, because you want the hiring manager to be able to visualize you working for him and being successful in the job.
As you might guess, it's not easy to just whip one of these up in a hurry.
You probably won't be able to create a plan in less than two hours on your own, but it's entirely possible if you have some assistance in the 
form of coaching or a template.  With a template, you don't have to worry about the formatting or the steps.  With coaching, you get some help with how to think about it, and where to go for resources, and what your overall focus should be.
Everything you need (templates, samples, and video coaching) is available at Career Confidential in the form of a 30/60/90-Day Plan for Sales Jobs and a separate 30/60/90-Day Action Plan that was created especially for non-sales jobs.  Once you see what a good plan looks like, you can fill in the blanks with the specific information on the company that shows you've done your homework and you'll be able to make a powerful impression in the interview.
Even though these plans are impressive on their own, they're also impressive because the work that goes into them shows your energy, drive, and commitment.  Most candidates won't go to this much trouble before they even get the job—which is one more thing that puts you at the head of the pack.
If you want a plan that's proven to get the job offer, you can get it here:  30/60/90-Day Sales Plan
The short answer is yes.  A recruiter can and will absolutely help you put together a 30/60/90-day plan, especially an external recruiter whose paycheck depends on you getting the job.
The longer answer is also yes, but you have to do your part in making sure that happens.  A good medical sales recruiter will point you in the right direction for your research on the company.  But you also have to ask the right questions to get the recruiter to share with you what they believe and know about the company and the job.
What are some basic things you need to know to create a killer 30/60/90-day plan?
What's the greatest challenge for the position?
Why is the position open?
What has to happen for the role to be successful?
Who has been hired for this position before?
What made them successful at it (or not)?
These concepts are huge.  They are going to help you think strategically about the role and create a plan of attack that will ultimately result in your success.  And the candidate who asks them will make a very favorable impression on the recruiter.
A good recruiter will also be able to point you to essential resources to help you.  Not just a home webpage address, but possibly a summary of the company, white papers on company products or services, or more.  (But don't forget the company's LinkedIn page.  That's a tremendous resource, also.)
Even better, a smart candidate will have the recruiter review and critique the plan before it's presented in the interview.  The input you get could in fact be what makes you superior to all other candidates and get you the job offer.
Check out this free webinar to give you more insight into landing the medical sales job you want:
How to Get a Better Job – FASTER
The best time to present your 30/60/90-day plan is in your first face-to-face interview.  In this difficult economy, many well-qualified people are applying for the same medical sales jobs that you are, so you're going to want to come out of the gate strong.  Don't bother trying to bring it up during your phone interview—I don't think you can present it well over the phone.  I do think that you can email it to the hiring manager if you are trying to get the hiring manager's attention and you've exhausted your other methods.
So, the optimum time to present your 30/60/90 is during your interview, when the hiring manager asks you something like:
"What will you do during X amount of time?"
"How do you think you will tackle this problem?"
"How do you think you will be strategic in this job?"
"Why do you think you're a good fit for this job?"
"How can you overcome this challenge?"
"What will you do to educate yourself on this particular problem?"
"How will you attack this particular problem?"
"How will you decide which accounts to go see first?"  (if you're in sales)
"How will you decide which problems to prioritize?"  (if you're in a management or operations role)
"How will you work to make sure you provide the creative pieces that will make you successful in this role?"  (if you're in a creative position)
Basically, you're presenting the plan when the hiring manager gives you an opportunity to talk about how you'll go about this job—because the 30/60/90-day plan is a forward-looking document that outlines what you will do in the first 90 days after you're hired.  Why is this so great?  Because it allows you to highlight your experience and understanding of the job in a much greater way than you will be able to by just answering interview questions.  It helps the hiring manager to "see" you in the job by giving him a clear picture of what life will look like after you're hired.  It works for experienced candidates, it works for rookies, and it will work for you.
If you want a plan that's proven, you can get it here:  30/60/90-Day Sales Plan
I don't think it's even possible to be "over-prepared" for your job interview. The better prepared you are, the more confident you will be–and that shows.  Medical sales, laboratory sales, medical software sales, pharmaceutical sales, and medical device sales are all competitive areas, and you have to be ready.  And especially in this job market, you've got to show up with your "A" game right off the bat to avoid getting eliminated from consideration. That means putting everything you've got into getting ready for your interview. When you think about your interview strategy, think about your goals. What do you want to accomplish in the interview?
You want your potential boss to see how successful you are going to be in the job.
You want to convince him that your product (you as a candidate) is the one he needs to solve his problem.
So, you've got to be able to address, with as much knowledge as you can, what the company's issues are and how you are the best person to tackle them. That takes research and preparation. You've got to know what the company's mission, goals, and biggest problems are.
The best way to showcase your interview preparation is with a 30/60/90-day plan. It's a written outline of your tasks and goals for your first 3 months on the job. You have to do some pretty extensive background research to get one completed, but it's worth it because it is the tool you need to accomplish your interview goals. Most people think about it in relation to sales jobs, but it's completely adaptable to just about every job.
A 30/60/90-day plan shows the hiring manager that you're going to be able to step right into the job without missing a beat. It helps him to see you in the job, because as you discuss your plan, you'll be talking about you on the job. You'll be able to demonstrate your communication and strategic thinking skills. You will be demonstrating your dedication and commitment to the company before you even have the offer.
That's a significant amount of work, and a lot more than most candidates will do. But that's exactly why this kind of "over-preparation" makes you stand out as a candidate who's prepared for success.
Don't forget to sign up for this FREE webinar: How to Get a Better Job – FASTER