Who's the best resource for how to negotiate your new job salary? Jack Chapman, author of Negotiating Your Salary:  How to Make $1000 a Minute.  I've used Jack's advice and techniques in my own salary negotiations, and
I've recommended them to about 100,000 people.  He is that good.
The great news is, Jack has agreed to sit down with me in a webinar to teach you how to handle your salary negotiations!
Even though I love Jack's book, I think that in any communication training (including salary negotiations) there's nothing like being able to actually hear someone tell you how your words should sound.
This webinar experience will do that for you…you'll get to hear how the words and phrases you use should sound in one of the most delicate negotiation processes anywhere.
The idea is that the first 30 minutes of the webinar will be for straight teaching and training, and the last 30 minutes is an open Q&A session for webinar attendees!  You can ask any question you want!
And of course, there are "extras" in it for you, too:
We are recording the webinar, so you'll have it forever.
You get Jack's book:  Negotiating Your Salary:  How to Make $1000 a Minute as an ebook to keep.
You also get 2 ADDITIONAL audios of salary negotiation training…one tells you how to put off talking salary as long as possible, the other is an executive teleclass.
You get a Special Report:  How to Guarantee a Future Increase in Pay.
Go to the Jack Chapman Salary Webinar page to get more information and see how to register.
This is too good an opportunity to pass up.  You need these salary negotiation tips BEFORE your next job offer.  Sign up now.
October 17, 2012 · Posted in
Clinical Diagnostics
,
HealthCare Sales
,
HealthCare Sales Jobs
,
Imaging Sales
,
Interview Questions and Answers
,
Interviewing Skills and Tips
,
Laboratory Sales
,
Laboratory Sales Recruitment
,
Medical Sales
,
Medical Sales Job Search
,
Medical Sales Recruiting
,
Medical Sales Recruitment
,
Pharmaceutical Sales
,
Pharmaceutical Sales Recruitment
,
Research Products
·
Comments Off

on How to Answer 20 Medical Sales Job Interview Questions
How to answer interview questions
Medical sales job interviews are tough.  Your competition is a whole field of sales folks who know how to sell and can sell themselves for the job. Can you sell yourself better than they can?  A lot of it depends on how you answer interview questions.
I pulled 20 top medical sales job interview questions from Career Confidential's series of How to Answer Interview Questions (101 job interview questions) to help you better prepare for your interview.  They are listed below.  Just click and go.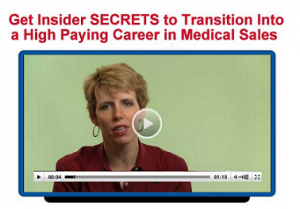 If you would like the training you need to help you get a medical sales job, come to my free webinar, How to Get Into Medical Sales.