Top Medical Device Companies 2011
Here's the latest and longest list of top medical device companies (with annual revenue figures and links to company summaries), from Medical Product Outsourcing:
Top Medical Device Manufacturers
For more research:
Want to keep up with the latest in medical device news?  Medical Devices Today offers a roundup of current happenings among medical device companies, including buyouts, study findings, and new products on the market (great for keeping up with your competitors, too).
While you're at it, check out these poll results on trends and opportunities in the medical device industry:  according to the results, trends to watch include nanotechnology and combination devices involving drugs and biologics, with the biggest opportunities within neurological, cardiovascular, and orthopedic areas.  When you research companies, check out which ones are involved in these growing areas.
Get the inside scoop on the top 100 medical companies (with a unique section on medical device companies) from the Medical Sales Recruiter.  I've put together a list based on the numbers, but added my own comments based on years of experience working and recruiting with these companies.  Then you can find out the latest information and contact hiring managers there on LinkedIn.
Get medical device sales job search help:
Want to break into medical device sales?  It's an exciting area, but very competitive.  You can stand out from the crowd with step-by-step coaching from the How to Get Into Medical Sales kit.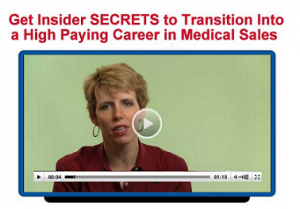 You can also get training to help you get a medical sales job in my free webinar:  How to Get Into Medical Sales Webinar. 
Written by Peggy McKee - the
medical sales recruiter
Get top medical sales candidates
at PHC Consulting
Comments