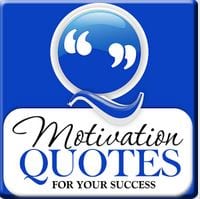 We've launched an awesome new app: Motivation Quotes for Your Success
This is a perfect app to help you stay motivated in your job search, but it will also take you beyond the job hunt. It has quotes to motivate and inspire you in everything you do for an entire year.
Here's the description:
Motivation Quotes for Your Success (for Android) is your source for beautiful quotes from leaders who will inspire you to greatness. This app offers 365 different inspirational quotes – one for each day of the year!
Get inspired with positive motivation for your success every day!
Move forward, overcome obstacles, reach your goals, and find success. Whatever your situation or circumstance is, the exact motivation you need is at your fingertips! You can even inspire others by easily sharing these motivational quotes with just a few taps.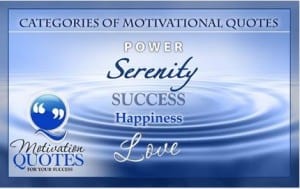 1 – FIND YOUR INSPIRATION Whatever kind of inspiration or motivation you need, you can find it here:
Motivational Quotes for Work • Inspirational Quotes for Your Job Search • Life Quotes • Famous Motivational Quotes • Funny Motivational Quotes • Motivational Sports Quotes for Athletes • Motivational Sayings
2 – CHOOSE A MOTIVATIONAL QUOTE ON THE TOPIC MOST IMPORTANT TO YOUR LIFE It's easy to choose a motivational quote on the topic you want:
Power • Serenity • Success • Happiness • Love • Overcoming Adversity • Inspiration • Positive Thinking • Wisdom • Job Search • Career • Taking Risks • Leadership •Fun • Friendship • Family • Change • Motivation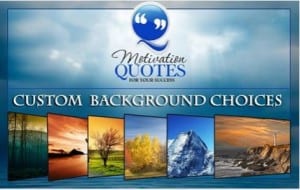 3 – CHOOSE A BEAUTIFUL BACKGROUND TO HIGHLIGHT YOUR INSPIRATIONAL QUOTE Pair your inspirational quote with a beautiful background of your choice from a variety of categories:
Animals • Holidays • Textures • Nature • Landscapes • Design • Sports • Ocean • Weather • More
4 – INSPIRE YOURSELF AND OTHERS Inspire yourself and others by displaying your customized motivational quote on:
Facebook • SMS • Instagram • Twitter • Google +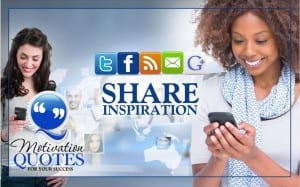 MOTIVATIONAL QUOTES FROM THE THINKERS AND LEADERS YOU VALUE These quotes come from the most inspirational, motivational, thought-provoking leaders of all time:
Albert Einstein • Aristotle • Confucius • Mark Twain • Maya Angelou • Oscar Wilde • Dr. Martin Luther King, Jr. • Audrey Hepburn • John F. Kennedy • Winston Churchill • Dalai Lama • Buddha • Napoleon Hill • Brian Tracy • Zig Ziglar • Benjamin Franklin • Vince Lombardi • Wade Boggs • Muhammad Ali • Yoda • Dr. Seuss • and hundreds more
THIS APP IS A 'MUST-HAVE' FOR YOU and for teachers, coaches, trainers, leaders, parents, athletes, job seekers, and anyone who wants to be more successful in life and career.
DOWNLOAD THIS APP NOW and motivate yourself today.
See more Career Confidential Job Search Apps for your resume and interviews.
Written by Peggy McKee - the
medical sales recruiter
Get top medical sales candidates
at PHC Consulting
I recently had a great conversation with Dr. Laurence Shatkin, author of Your Guide to High Paying Careers (available on Amazon), about the highest-paying jobs with the most openings–and many are in the medical arena.
Dr. Shatkin is a specialist in the area of career information. I asked him to discuss jobs within the medical arena specifically–this includes medical sales, medical marketing, scientists, nurses, physicians, and more.
This is a great discussion if you are in (or want to be in) the medical arena.
Click the audio bar below to listen:
Thank you Laurence!  This was a fantastic discussion.
Hear other conversations with Dr. Shatkin on Career Confidential:
Written by Peggy McKee - the
medical sales recruiter
Get top medical sales candidates
at PHC Consulting
I wanted to share this with you–this job seeker used a 306090 Day Interview Plan and got the sales job on the spot.  They didn't even interview the other candidate.
Peggy, these are the kind of emails you love! Just last weekend, I bought your 30-60-90 Day Sales Plan for an upcoming interview this past week. I appreciate your encouragement, assistance, tips and template. The sales position was down to two final candidates. I was the first to interview.

For the interview, I was to make a presentation, present a 90 day sales plan, and have a sales call scripted out. I was pretty set on the presentation and sales script, but I was a little nervous about the 90 Day sales plan. I found your site online, and was convinced it was going to help me.

Well, Peggy, it more than worked! They were so blown away by the interview, the 90 day sales plan and the vision I demonstrated, they made me an offer right there on the spot. They didn't even interview the second finalist.

The CEO said, "This is the exact vision and energy I want for my company."

I don't think I would have made the impression that I did, if it wasn't for your guidance.

Thank you again for our brief, but very effective encounter!

Wes R.
If you want to make an impression like this and get the job in your next sales job interview, get my 30-60-90-Day Sales Plan now.
Written by Peggy McKee - the
medical sales recruiter
Get top medical sales candidates
at PHC Consulting
If you are in a diagnostics job search, be sure to check out Fierce Medical Device's Top 10 Diagnostics Companies.
Not only does it include giants like Roche, Siemens and Abbott, it has a nice discussion of trends in healthcare and how those affect this arena and the companies on this list.
Definitely worth the read.
(If you're looking to get hired by one of these top diagnostics companies, dig deep through this blog or check out my How to Get Into Medical Sales.)
Written by Peggy McKee - the
medical sales recruiter
Get top medical sales candidates
at PHC Consulting
Listen to this audio of my interview with Chris Gordon and how he used social media to generate business in clinical diagnostics. 
Chris is at Roche Diagnostics (previously at Ventana).  He's been involved with everything from the technical running of instrumentation to corporate accounts to regional sales management.
This audio has Chris talking about how he's encouraging his sales reps to include social media in their sales arsenal to get in front of the C-suite level and boost sales.
Click on the bar below to listen:
Enjoy!  (Thanks, Chris!)
Written by Peggy McKee - the
medical sales recruiter
Get top medical sales candidates
at PHC Consulting
Medical device sales is one of the highest-paid (see medical sales salaries), highest-prestige sales categories.  This means that competition for these jobs are fierce.  Does it mean you can't get into medical devices from some other field?  Of course not.  You absolutely can…if you know these 4 things:
1.  Be sure you understand the medical device sales process and cycle.
First, you have to understand the job–read career overviews of medical device sales, and study the typical sales process.  Go to your network and LinkedIn to find people in medical devices to ask for coffee or lunch and ask a few questions (informational interview).  Go back to your network and find someone in medical devices to job shadow for the day, or ride-along with to see what a day in the life of a medical device sales rep is really like.  Figure out how to deal with doctors and surgeons (surgeons are a breed unto their own–be ready).
2.  Have the most current knowledge of what's going on in the medical devices arena–job market and companies.
Download my list of the Top 100 Medical Companies (it has a section devoted to medical device companies). And look for medical device news:  DeviceSpace is a good source to start with. 
3.  Know what you need to bring to the table.
A medical device sales rep is positioned as the expert on new products and technologies for surgeons, specialists, and executive-level clients in hospital administration, and is often required to be present during procedures in operating rooms.  So not only do you need a scientific background with a strong understanding of mechanical concepts and technology, you'll need high-level selling skills, high energy, and probably a strong stomach!
If you see that you're lacking in some area, address it–take classes, read books (SPIN Selling is a great one), or try a field preceptorship (a.k.a. job shadowing or a ride-along) to enhance your knowledge of the job.  Taking this initiative communicates that you are willing to do what it takes to be successful.  (If your problem is a weak stomach, you probably just want to choose another field–maybe healthcare IT.)
4.  Know what it takes to be a stand-out candidate.
Find a career coach to hone your skills as a candidate and interviewee.  An objective, experienced career coach can save you a lot of time and frustration in your job search.  Take advantage of it.
There are hundreds of articles on this blog for reading about how to land a job in medical sales, and I encourage you to read them.  The more research you can do into career field you'd like to transition into, the better.  It might not make sense to some people to do that much work before you even get the job, but actually, that's what's going to make it more likely that you get the job you want.
Good luck.
Written by Peggy McKee - the
medical sales recruiter
Get top medical sales candidates
at PHC Consulting
MedReps.com has released its Biotech Sales Salary Report for 2014.
Biotechnology careers are big.  They include a huge variety of job descriptions, including:  clinical laboratory technologists, biomedical engineers, forensic scientists, medical scientists, biological scientists, and more.  Everything that they use (products, equipment, tests, etc.) has to be understood and sold by biotech sales reps.  This is a lucrative and interesting field with lots of growth potential.
MedReps' salary report is a great place to start learning about biotech sales careers and whether or not you want to be in this role yourself.
If you are breaking into medical sales, or transitioning to a different area within medical sales, I invite you to come to my free webinar, How to Get Into Medical Sales. 
In this webinar, I talk about critical things medical sales managers are looking for in candidates, so that you can get interviews and get hired faster, at great companies.
Get more information about the medical sales job webinar here.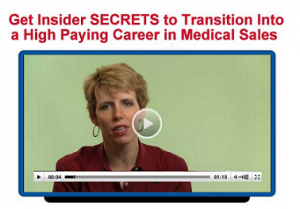 Written by Peggy McKee - the
medical sales recruiter
Get top medical sales candidates
at PHC Consulting
MedReps released its 2014 Pharmaceutical Sales Salary Report.
If you are interested in pharma sales, this is a great report for you, with lots of relevant information for anyone entering pharmaceutical sales.
As in anything else, if you specialize, you'll make more money.  The report says that specialty pharma reps (who call on medical specialists that treat less common diseases and conditions) make more money than traditional drug reps who call on general practice physicians. 
Check out the salary report and then read my article on How to Get Into Pharmaceutical Sales.
Written by Peggy McKee - the
medical sales recruiter
Get top medical sales candidates
at PHC Consulting
Do you want a pharmaceutial sales job?  Here's what I would do to get one (knowing what I know as a medical sales recruiter) if I were in your shoes:
Ramp Up Your Resume with Keywords
The first thing you've got to do is get those resume keywords that will communicate your interest in pharmaceutical sales (science, biology, chemistry, zoology, nutrition, sales experience, account management, event management, communications, psychology, customer service, and more)
If you do have a technical degree (B.S. in Biology, Chemistry, etc.), you need to get these words on your resume. A lot of times, medical sales recruiters will search using 'biology,' 'chemistry,' 'zoology,' even 'nutrition,' because one of our searches was with a company that was very focused on that.
If you don't have any of the key words you need in your background (like maybe you don't have a technical degree, then consider doing a preceptorship (aka job shadow, ride-along). Going to work with someone who is doing the job you're interested in will give you a lot of information you need for your new job and your interview. Put that preceptorship on your resume, and this will give you key words you need (physician, pharmaceutical, etc.). It's a great talking point, and it shows additional strategy on your part because it shows that you're willing to do something you won't get paid for, but that will actually be of assistance.
Write a Good Resume Objective
Your objective needs to be clear. Please don't put that you want pharmaceutical sales in your objective, because that really pigeon-holes you and possibly gets you overlooked for other positions that are actually quite good, that you might want to be considered for. So maybe you want your objective to be: "Sales position at a growing medical or healthcare company".
Work Your Contacts (Network)
Use your local/personal network, and use your social media network, like Facebook or LinkedIn. Try to find people who know someone in this area, and simply ask for assistance. Ask for an introduction. Ask for an opportunity to buy someone breakfast, just to talk. Say, "Hey, I'm not looking for an interview…I just want to learn more so that when I do get the interview, I'm more successful and can get the job.
Expand your thinking on this networking thing. Your mom, your dad, aunts, uncles, cousins, teachers, friends….they all have friends. What do they do? Who do they know? Ask questions. People want to help one another. If you ask for assistance, they'll help you as much as they can. But…you have to tell them specifically what you want them to do. If you just say you need "assistance," it's very vague, and it sounds like a lot of work. But if you say, "Look, can I send you my resume? If you can think of 5 people in your network that you think might know someone who would be looking for someone like myself, could you just forward my resume to them for me? I would really appreciate it. If there's anything I can do to help you, I would be happy to, and I would certainly appreciate this very much. " Ask specifically for what you want.
Stay in touch with your network. Communicate with them every week or every two weeks. Don't do it by phone…that becomes a burden. Communicate by email or social media…this way, they can just read it and delete it or go on. That's OK, because it reminds them of you, and that's all you need it to do.
When you have an opportunity to interview, you've really got to shine. Do your homework. You need to know that company better than anyone else. You need to understand their process. You need to be ready.
If you get the interview and you are asked what you have done to prepare for a sales position, make sure your answer is good. When I say 'good,' I mean tell them something. Don't say, "Well, I haven't had a sales job yet…how could I prepare for it?" You can do a lot of things. You can read sales books. I love SPIN Selling. Strategic Selling is a very important selling style. You can watch YouTube videos (there are tons of instructional videos available for absolutely free). You can read blogs and online articles that talk about how to be successful in a sales role. You can read a magazine…Selling Power is a very strong magazine.
There are a lot of things you can do to show that you have prepared yourself and boosted your skill sets in order to do this job well, that you're very serious about the job and that you intend to be successful. If you can communicate this in the interview, you'll get the job offer you're looking for.
Want to know more?  I've put together a FREE webinar:  How to Get Into Medical Sales. Sign up now.

This webinar will show you the 6 essential steps to transitioning into medical sales, the 4 things you absolutely must say in the interview, and much more.  You don't want to miss this!
Written by Peggy McKee - the
medical sales recruiter
Get top medical sales candidates
at PHC Consulting
Medreps.com has released its 2014 Medical Equipment Sales Salary Report.
Are you interested in capital sales?  It's one of the highest-paying fields in the medical arena.
If you are not familiar with it, capital sales processes are longer, more complex, and more expensive than other areas of medical sales. (See this video that explains capital sales.)
If you are interested in knowing what kind of travel is required, or what experience level earns how much money, check out this Capital Equipment / DME salary report from MedReps.
Get insider coaching on how to get a medical sales job with my free webinar:  How to Get Into Medical Sales Webinar information here.
Written by Peggy McKee - the
medical sales recruiter
Get top medical sales candidates
at PHC Consulting